Elite Screens Spectrum 
The black Spectrum Series 142″ Electric/Motorized Front Projection Screen from Elite Screens is made of MaxWhite material that is easy to clean and durable for daily use. With the 1.1 gain and 160° wide viewing angle, it is suitable for most applications from commercial to home theater presentations. Screen material comes with standard black backing to eliminate light penetration while its textured projection surface helps to eliminate Moiré or "hot spotting".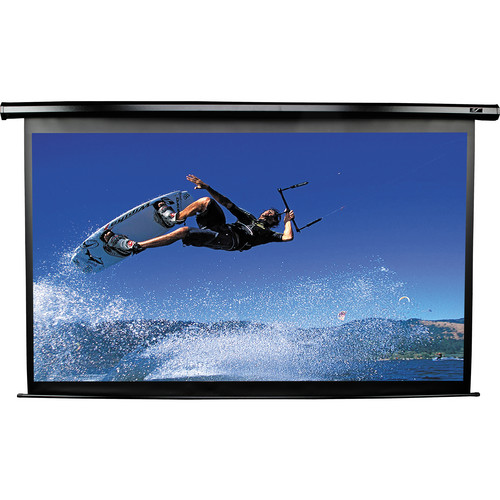 The built-in 5-12V trigger input allows your screen to synchronize its drop & rise with the projector's power cycle. The screen deploys when the projector powers up and will retract when the projector powers down.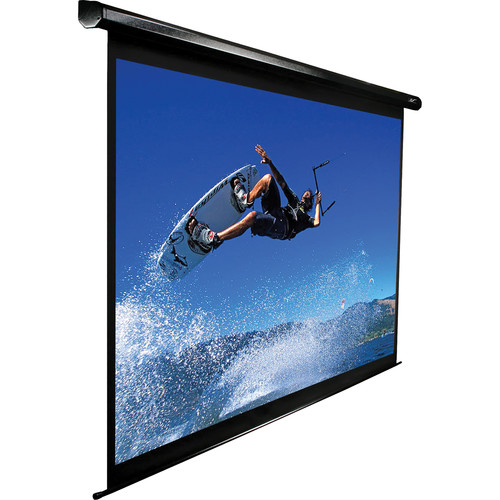 Screen Material
MaxWhite material is durable and easy to clean

160° wide viewing angle with 1.1 gain

4K Ultra HD Ready (on MaxWhite material)

Standard black masking borders