Behringer SL4220-WH 
The white SL4220 6" 30W Surface-Mounted Loudspeaker from Behringer is a professional high-performance loudspeaker system that is designed for a wide variety of interior fixed-installation applications involving foreground music, AV playback, or distributed sound reinforcement. Part of the SL series of surface-mount loudspeakers, this unit delivers studio-grade sound in a compact package that fits easily and unobtrusively into limited space.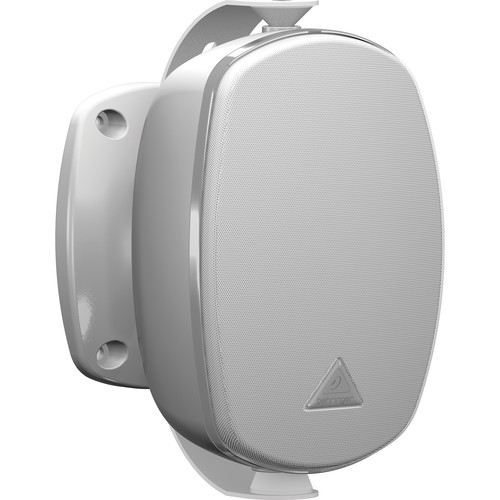 The compact SL4220 Loudspeaker features a 4″ (100mm) low-frequency driver and a 3/4″ (19mm) high-frequency driver, with a nominal impedance of 16Ω and a switchable selector for use in either low or high-impedance mode. Power taps are provided for high-impedance operation at 4, 7.5, 15, or 30W for 70V systems and 7.5, 15, or 30W for 100V systems. For versatility, a high-pass filter is provided to enable satellite operation mode, making the SL4220 Loudspeaker suitable for use as a satellite speaker in conjunction with the SL4208S Subwoofer (available separately).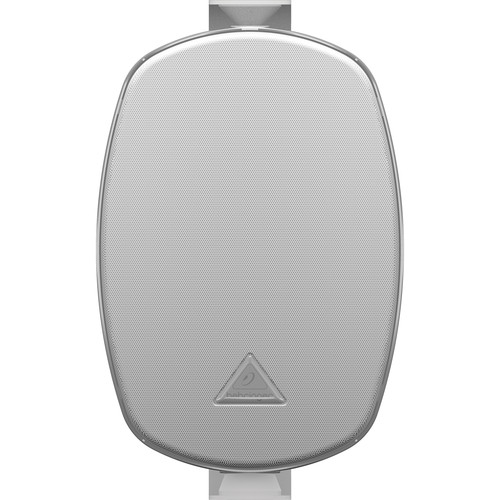 Housed in a ported enclosure of low-resonance molded composite, the SL4220 Loudspeaker leaves behind the boxy shape of traditional surface mount speakers. The front face is finished with a detachable foam-backed wire-mesh steel grille trimmed with a smoked-chrome rim. The innovative SL Series mounting yoke (included) offers 180° pan & 90° tilt, allowing for optimum loudspeaker aiming.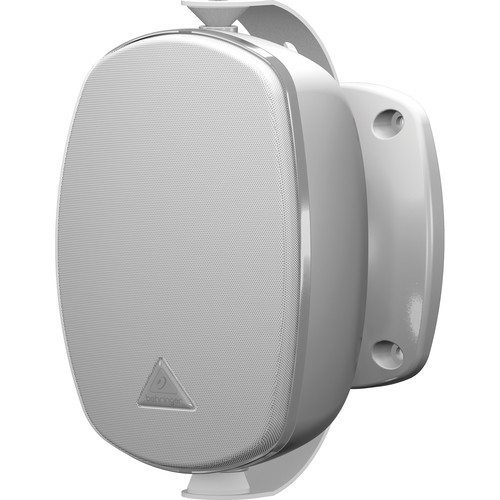 Combining performance and versatility, the compact EUROCOM SL4220 Loudspeaker is an appropriate choice for virtually any surface-mounted installation requiring high-quality sound and aesthetic appearance.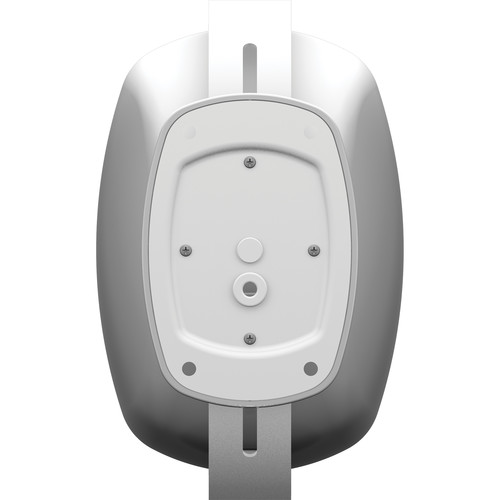 High-performance, surface-mountable loudspeaker for foreground music, AV playback, and distributed sound
Quality sound with wide frequency bandwidth and uniform dispersion 45W, 4″ low-frequency transducer provides wide frequency response 0.75″ high-frequency transducer with conical waveguide delivers 120° dispersion for maximum coverage
Switchable full-range and high-pass satellite operation modes for maximum versatility
16Ω transformer bypass mode allows up to 4 units to be powered from any 4Ω amplifier
Professional 4-pole Euroblock connector
70.7V taps @ 4, 7.5, 15, & 30W, 100V taps @ 7.5, 15, & 30W
Contemporary composite enclosure for low-resonance performance
Included dual-axis mounting hardware provides 90° vertical and 180° horizontal alignment
Detachable black powder-coated steel grille and contemporary aesthetics compliment virtually any decor
Weather-resistant design for use indoors or in protected outdoor areas
High-quality components and rugged construction ensure long life