Behringer FBQ1000
With an amazingly fast response time of less than 0.2 seconds, the Behringer FBQ1000 Feedback Destroyer & Parametric EQ can either knock-out feedback with one quick punch or use its parametric EQ to fine-tune your live sound with finesse and sophistication. This sophisticated feedback killer is especially ideal if you play live with in-ear monitors, since it will protect your ears from any hearing damage that would otherwise be caused by a feedback bomb. The FBQ1000 works by using an incredibly fast feedback detection algorithm. It automatically locates up to 12 feedback frequencies per channel. Once intelligently identified, the FBQ1000 slips in ultra-thin FBQ notch filters to counteract the feedback frequencies. Some of these filters are as narrow as 1/60th of an octave. This leaves the rest of the frequencies virtually untouched and unaffected.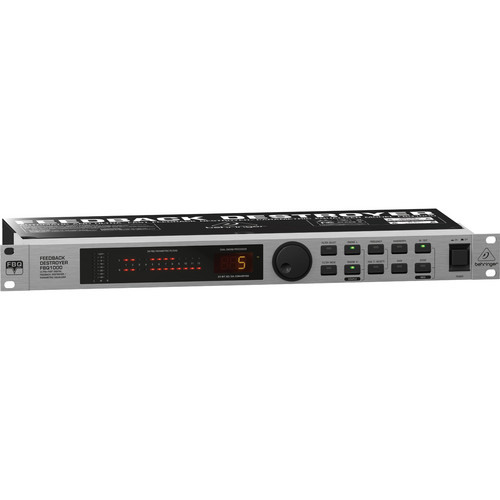 The FBQ1000 comes equipped with a parametric EQ, as well as several different modes. You can use the Set-and-Forget Mode, which is the default setting and is designed to automatically get your Feedback Destroyer up and running in seconds. There's also an Auto Mode that continuously monitors the mix for feedback frequencies. This mode allows the device to reset programmed filters automatically as hints of feedback are developing at other frequencies. Plus, you can just relax and play, talk or jam freely. For a more involved and specialized approach, the FBQ1000 has a Manual Mode as well. This mode lets you program up to 24 fully parametric filters to optimize your sound to the room's acoustics. For enhanced control, each FBQ filter features frequency, bandwidth and gain controls.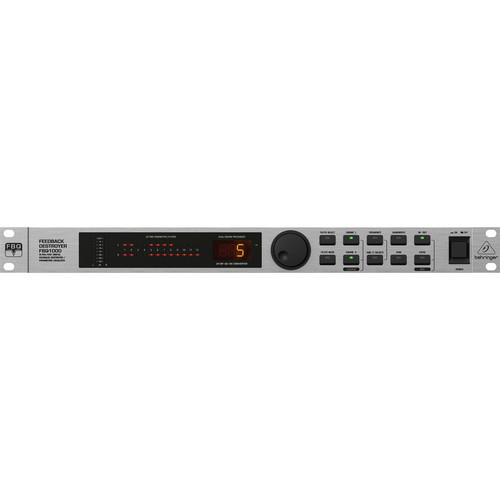 Besides affording multiple modes and extremely precise frequency filters to knock-out feedback, the FBQ1000 is also built for the road. It's an ultra-affordable, rack-mountable device. It has the tools to help you creatively shape your sound and it has enough ports to prevent feedback in the mono PA main speakers, as well as in the mixed floor monitor speakers. Plus, you may even make a few more fans and keep the ones you have if you can make it the night at a main street pub without even a hint of feedback.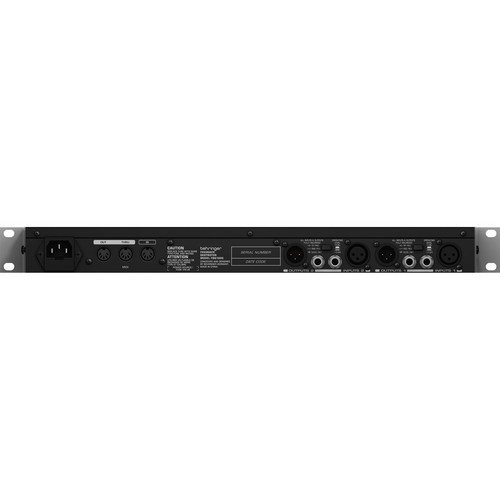 The high-performance two-channel Feedback Destroyer features a parametric EQ for fine tuning the frequency filters in order to achieve your desired sound in every room – no matter what kind of reverberation and potential feedback you're facing
The Feedback Destroyer automatically and "intelligently" locates and destroys up to 24 frequencies by using FBQ frequency notch filters that are as narrow as 1/60th of an octave
Ultra-narrow FBQ filters deliver extremely effective feedback suppression, while still being narrow enough to keep the highest sonic quality
Set-and-Forget Mode is the default setting, which enables immediate and super-easy Feedback Destroyer performance
Auto Mode continuously monitors the mix and automatically sets or resets the filters to preemptively cut-out feedback frequencies
Single-Shot Mode automatically detects and destroys feedback plus it locks the filter until you reset it manually
Manual Mode allows you to set up to 24 fully parametric filters with individual frequency, bandwidth and gain parameters
Extensive MIDI implementation and user preset memories for instant program recalls
Balanced inputs and servo-balanced outputs with 1/4″ TRS and gold-plated XLR connectors
High-quality components and exceptionally rugged construction ensure a long life on the road
Conceived and designed by Behringer in Germany