Behringer EUROLIVE VQ1800D 18″ Active 500W Subwoofer
The Behringer EUROLIVE VQ1800D 18″ Active 500W Subwoofer is designed for professional live sound reinforcement applications. The unit features an 18″ long excursion woofer powered by an energy efficient Class-D 500W amplifier. Built-in thermal and clip limiters protect the speaker and amplifier from overloading. Externally, the box features a steel grill to protect the cone and ergonomic handles for easy transport. It includes a pole socket for mounting speakers with commercial spacer poles.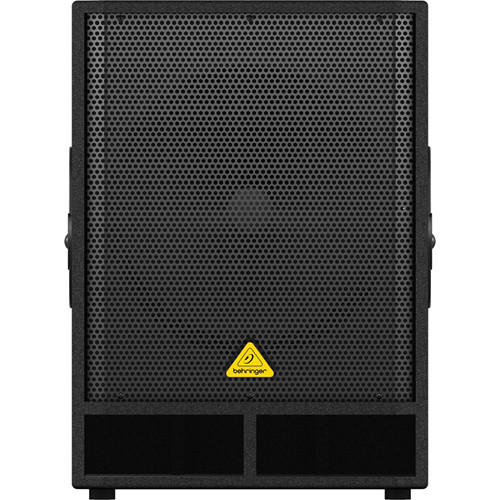 Behringer VQ1800D
For I/O, the subwoofer features two balanced XLR Inputs, two balanced XLR outputs, and two XLR Thru jacks for connecting to additional speakers. The back panel includes a tunable and switchable +6 dB bass boost knob between 40 and 90 Hz, a phase button for inverting the polarity of the signal, a 70 to 150 Hz high frequency cut knob, and a volume control.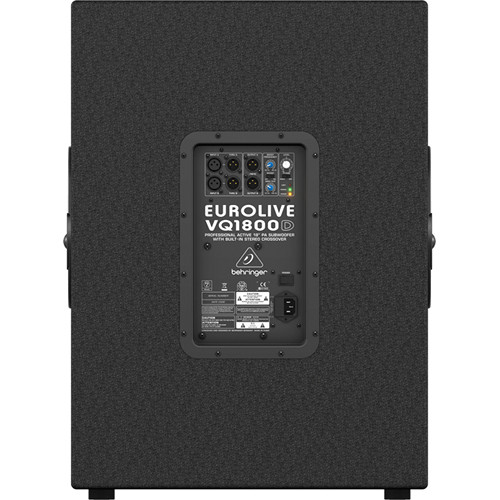 The high pass filter does not affect the XLR Thru circuit. A set of three LED indicator lights show power to the subwoofer, the presence of a signal, and when the limiter is engaged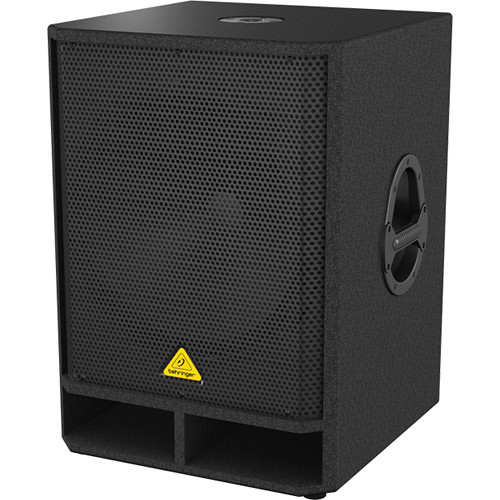 18″ Long Excursion Woofer
500W Class-D Amplifier
Thermal and Clip Limit Protection
Built-In Active Stereo Crossover