PRODUCT OVERVIEW
The Most Versatile Rockerverb Yet!
In the early 2000s, a new era of high-gain Orange Amplification tone was ushered in with the Rockerverb series of electric guitar amplifiers. The all-tube Rockerverb 50 MKIII is the culmination of over a decade of fine-tuned adjustments to that game-changing amplifier. The MKIII offers a newly-voiced clean channel for a more versatile chimey tone, and a dirty channel that will take you anywhere from classic British crunch to the very heaviest in modern metal. Add in power-scaling and footswitchable attenuation and there's nowhere the Rockerverb 50 MKIII can't take you.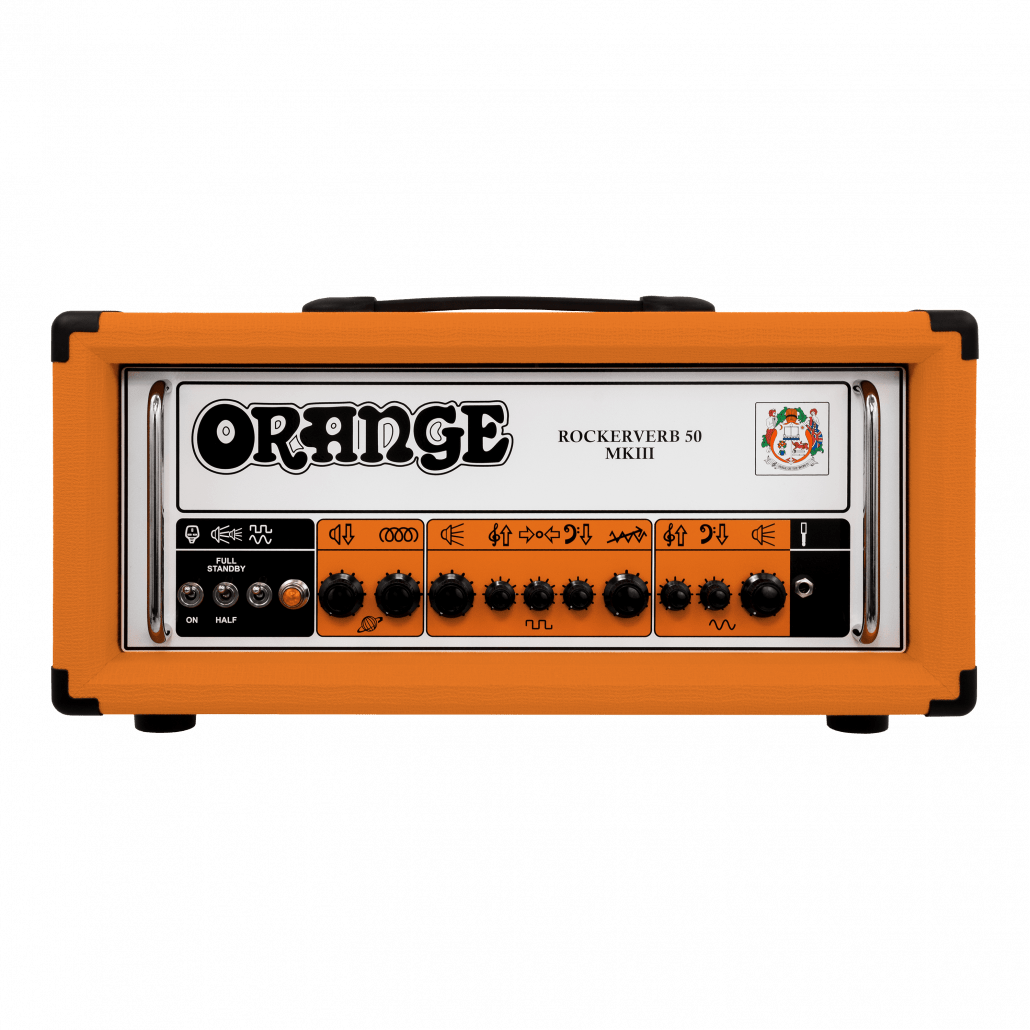 Revoiced dual-channel design for maximum versatility
While the Rockerverb guitar amplifiers have been a staple in many guitarist's rigs for years, the MKIIIK design ups the ante with revoiced channels to get even more versatility, clarity, and headroom. The clean channel now features a dual-band EQ and higher headroom while also maintaining the vintage character of it's non-master volume design. The dirty channel is engineered to bring the filth, starting you in crunchy rock 'n' roll territory and throttling you deep into modern high-gain grind.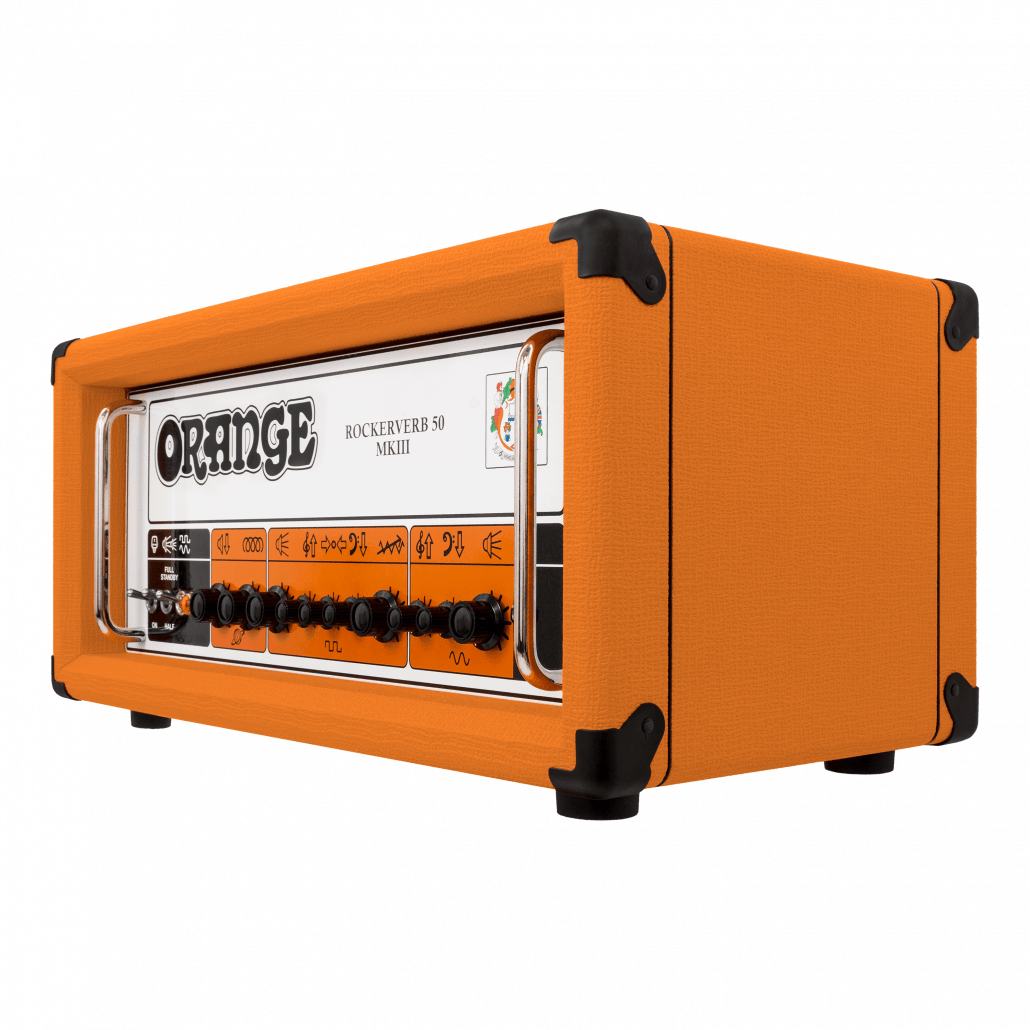 Dynamic control with power-scaling and footswitchable attenuation
In a world of high-tech PA systems, digital modeling, and low-wattage lunchbox style amps, sometimes us guitarists can't get away with a screaming 50-watt tube behemoth behind us. Not on the stage, and definitely not in the studio. Now you don't have to give up the feel and tone only offered by those muscular amplifiers with the Rockerverb 50 MKIII. With onboard power scaling at 50 and 25 watts, you can get those power tubes cooking at volumes that tailor to your situation. And the footswitchable and variable attenuator on the front of the amp can get you those cranked tones at bedroom-level volumes!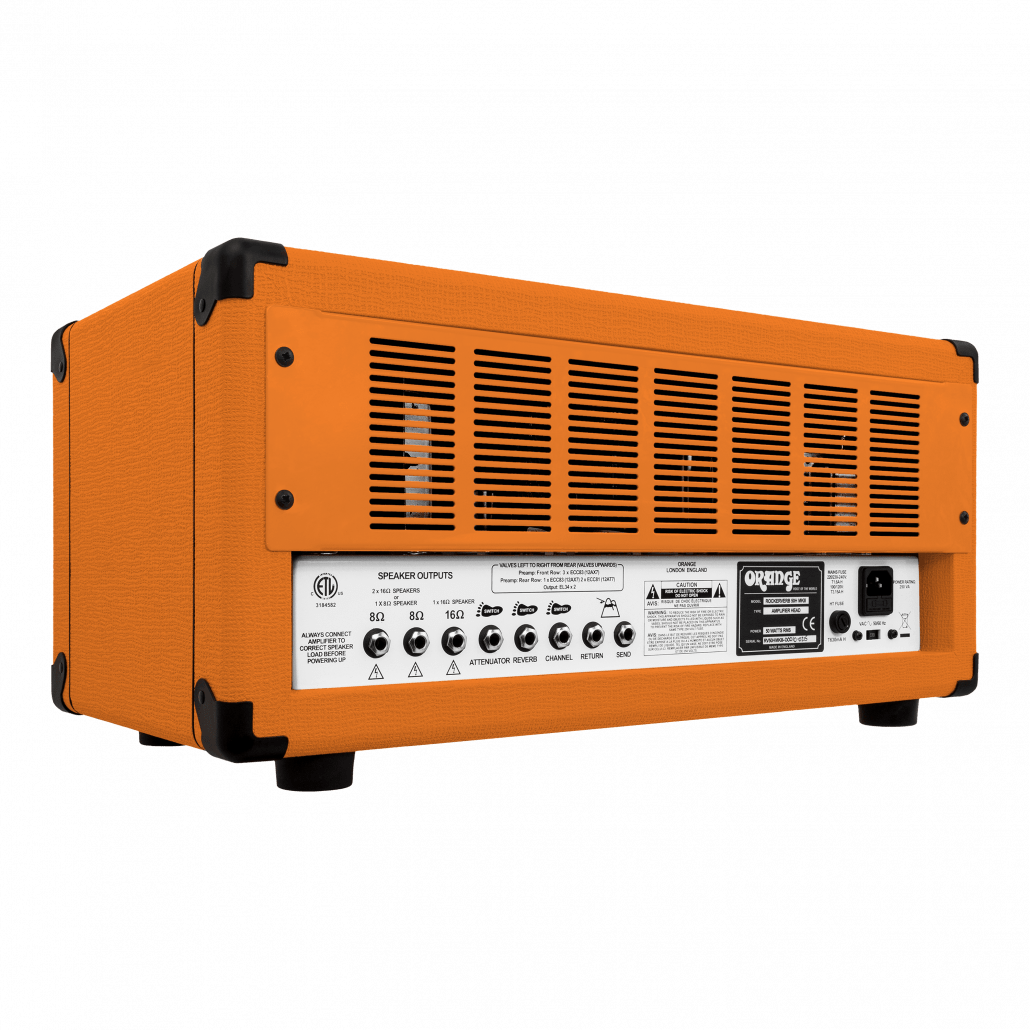 100% tube-driven including spring reverb and the effects loop
Nothing sounds like a tube amp… nothing. Orange knows that, which is why the Rockerverb 50 MKIII is a 100% tube design. The tubes aren't only in the preamp and power sections, either. The onboard lush-sounding spring reverb and buffered effects loop have both been dialed in to give you a more clear, organic, and usable tone – all with the power of 12AT7 tubes. While there are a lot of great-sounding options out there to take you out of the tube world, just remember, nothing sounds like a tube amp… nothing.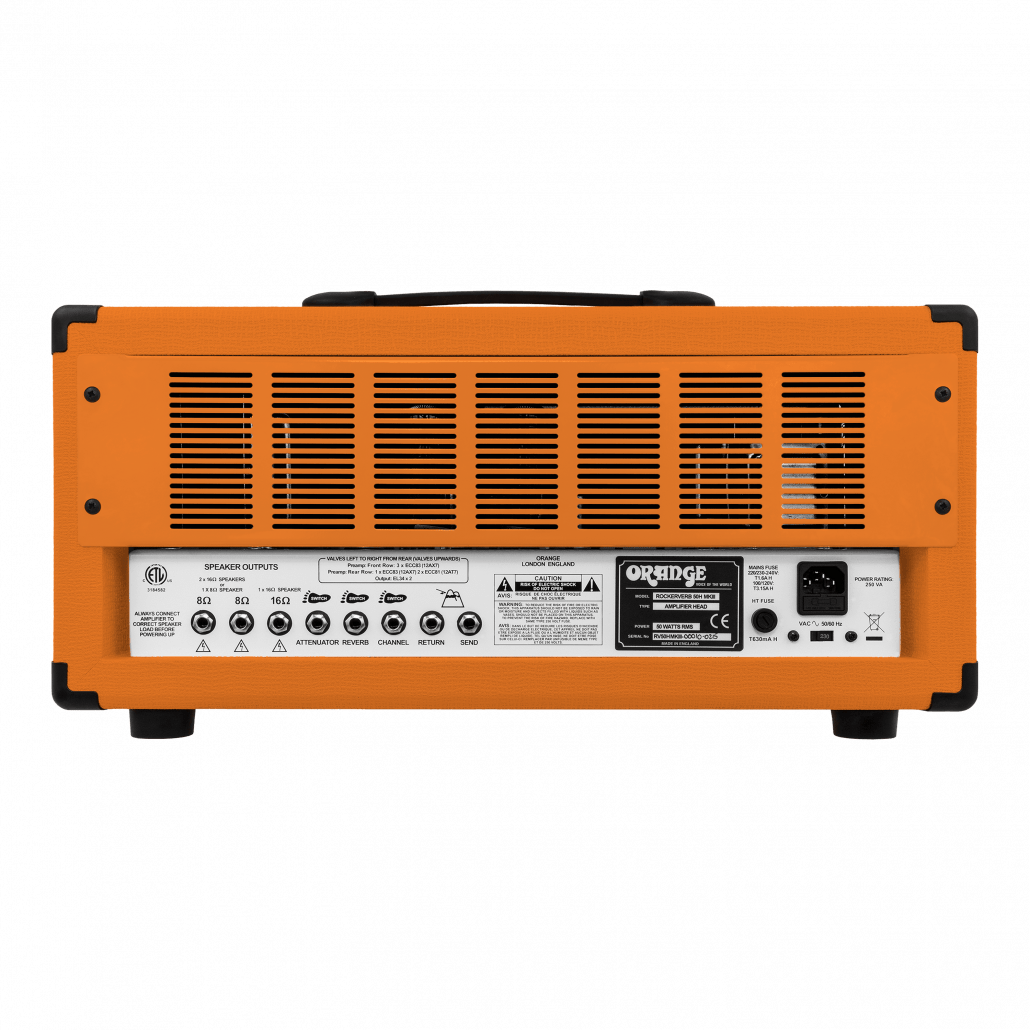 Orange Rockerverb 50 MKIII Amplifier Head Features:
2-channel, 50-watt high-gain electric guitar amplifier
Revoiced channels go from chimey to grinding
Selectable 25- or 50-watt performance
Footswitchable attenuation for dynamic control
Tube spring reverb offers airy to full-on surf
Buffered tube-driven effects loop
12AX7 preamp tubes and EL34 power tubes