Behringer B1800XP 
The Eurolive B1800XP from Behringer is an active powered subwoofer, which provides ample low frequency sound reinforcement by leveraging an 18″ long-excursion TURBOSOUND woofer with 3000W of Class-D amplification to deliver a frequency response of 40 to 150 Hz (±3 dB).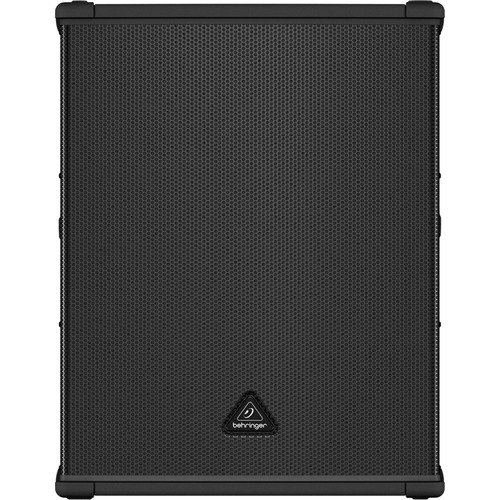 The subwoofer features balanced XLR inputs and outputs, as well as balanced XLR Thru jacks for connecting to additional speakers and building more powerful and complex systems. A boost frequency knob targets a boost frequency between 40 and 90 Hz and gives the target frequency a +10 dB boost. The unit also has a high cut dial that provides precise control over the upper corner frequency of the subwoofer's amplifier, without affecting the Thru signals. A level knob controls the input gain and a phase switch allows you to reverse the output phase to compensate for frequency cancellations between the subwoofer and satellite speakers.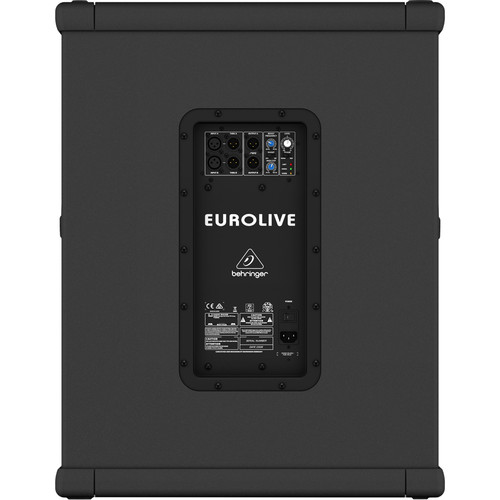 The subwoofer includes ergonomic handles for easy transport as well as a pole socket for mounting with commercial spacer poles. A rugged steel grill protects the speaker cone and an internal intelligent limiter ensures maximum sound performance and woofer protection. The B1800XP ships with a power cord.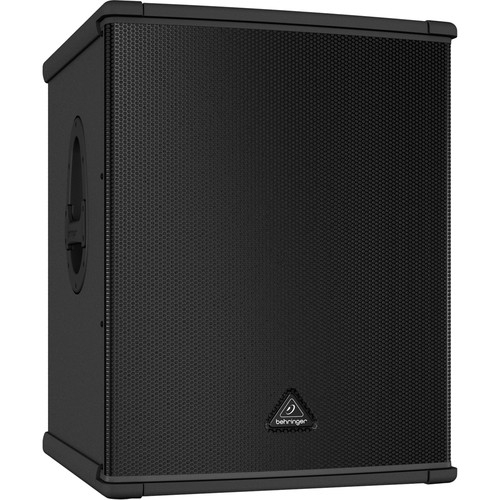 Key Features
18″ TURBOSOUND Woofer
3000W Class-D Amplification
Built-In Stereo Crossover
Tunable and Switchable Bass Boost